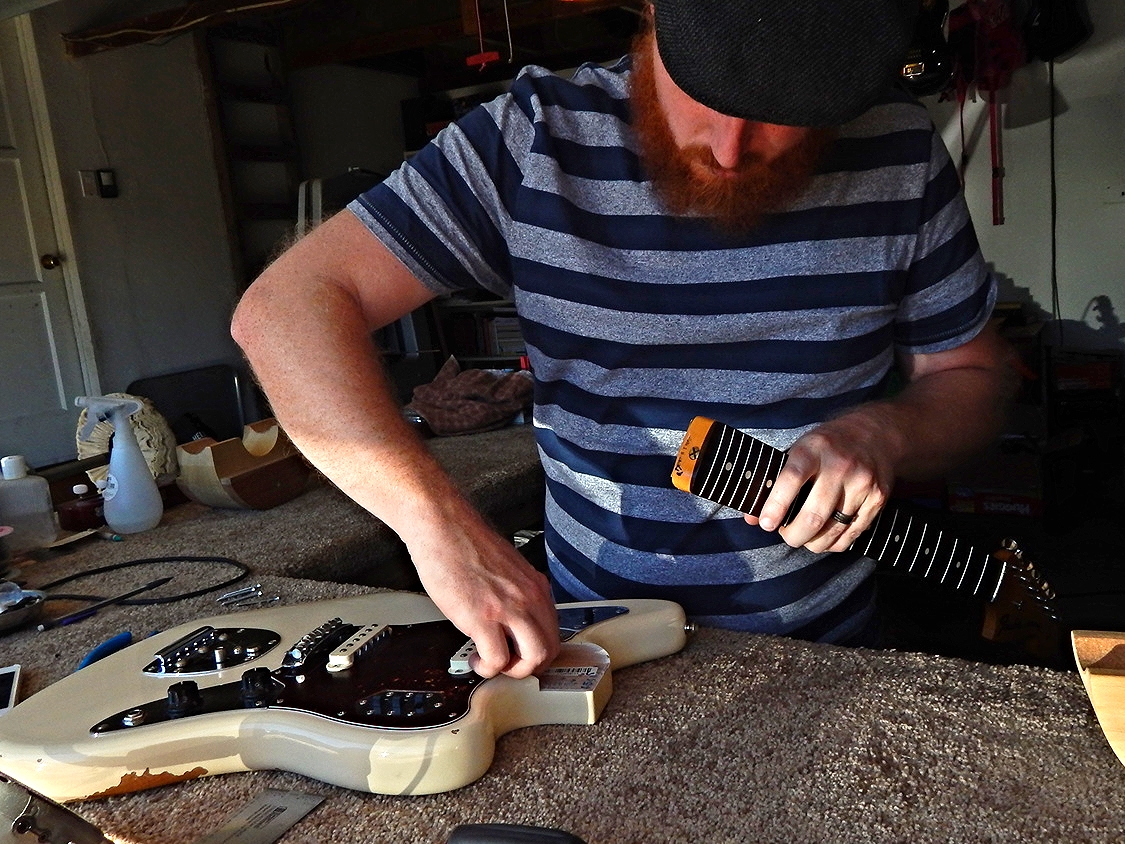 62' Fender Jaguar re-issue
Replacing the factory neck shims and giving this beauty a proper set up.
Emerson Custom Strat Harness
About to install a new harness...Emerson Custom does phenomenal work and makes my job a joy!
Emerson Custom 5-way blended harness soldered up and ready to be mounted.
Foxy 1961 J-45...never heard a Gibson acoustic sound so sweet!
Crack repair due to old age and dry weather!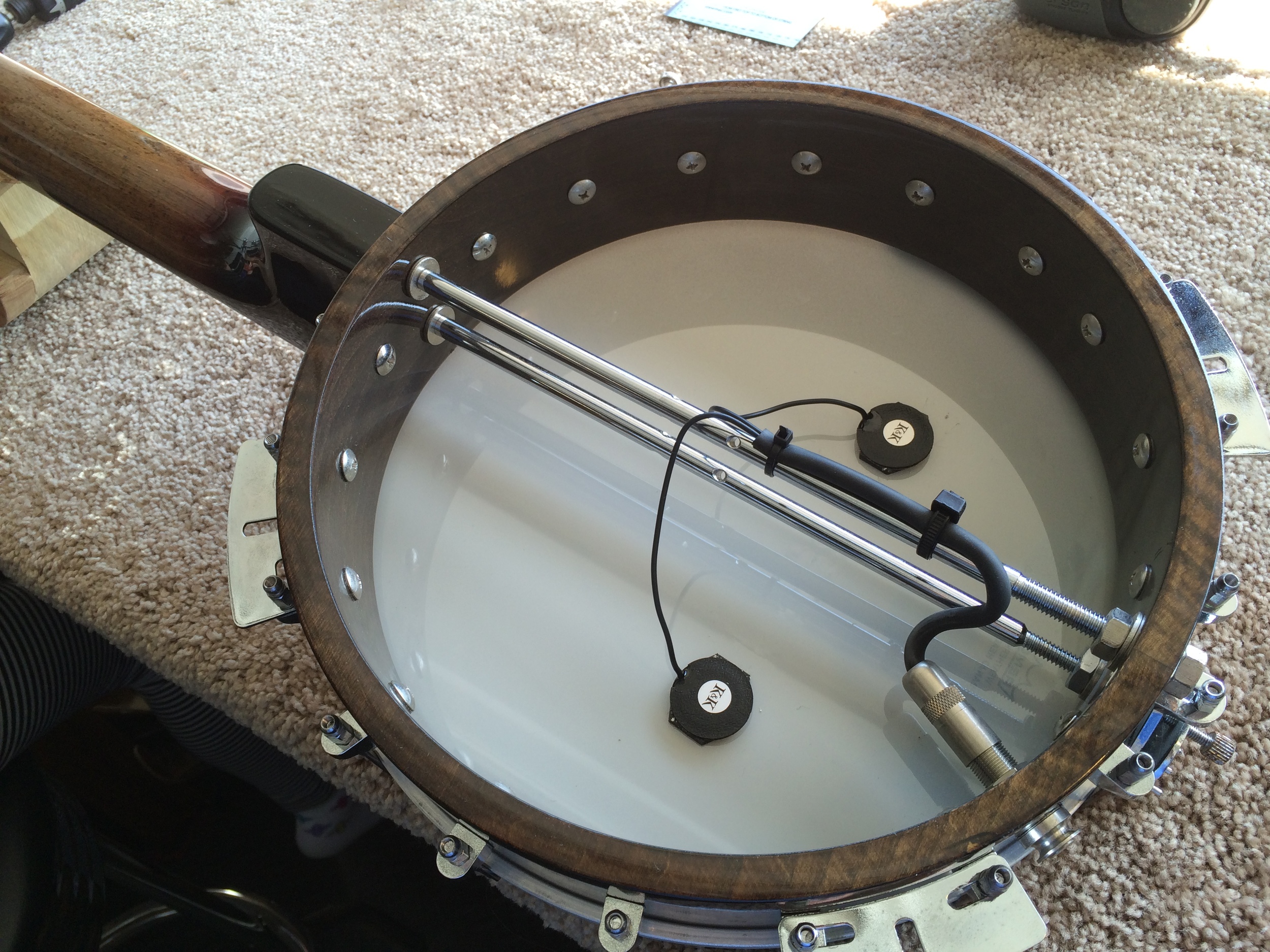 Glued up and structurally sound (pun intended)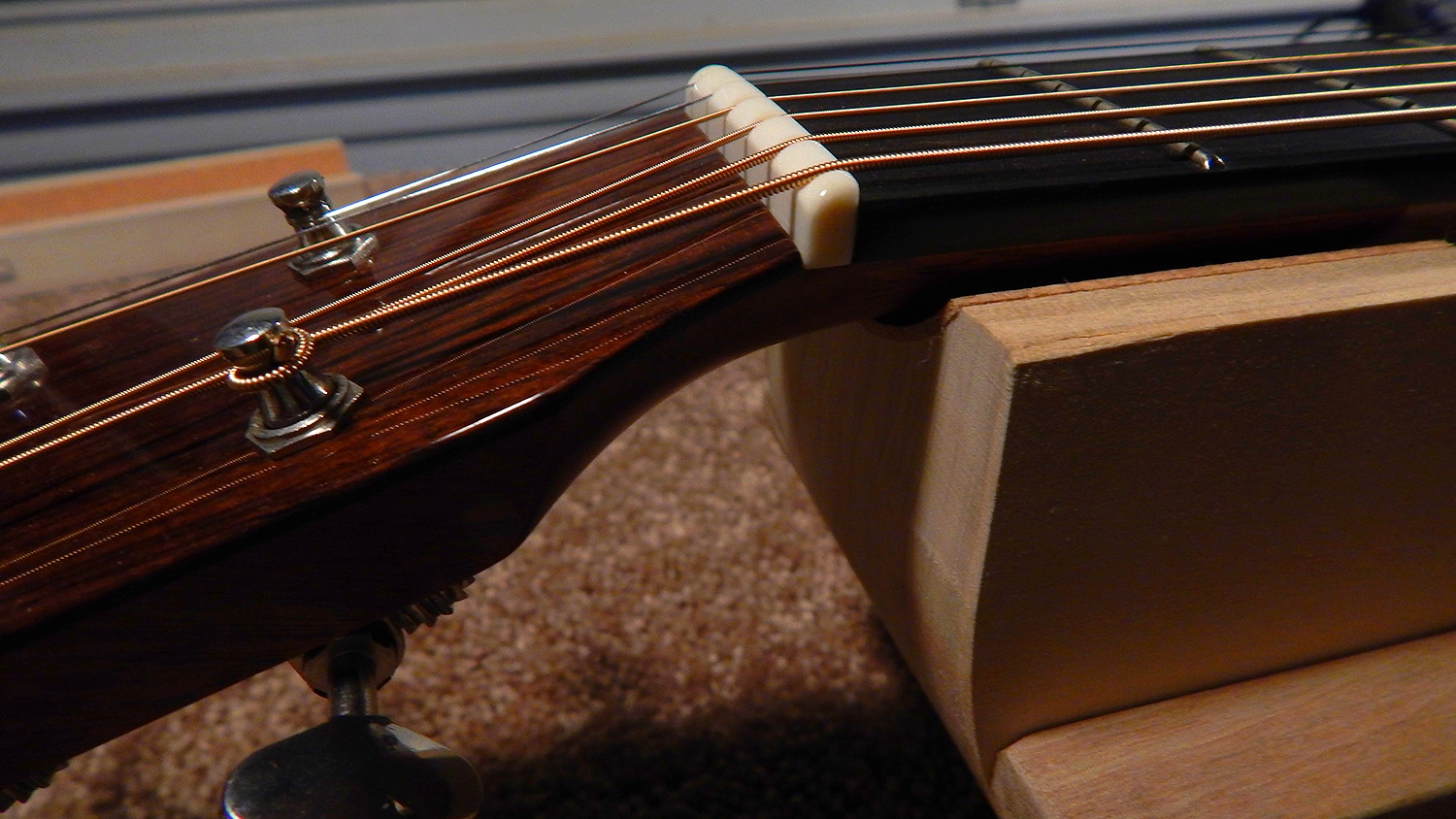 Compensated Bone Saddle Fabrication
Installing a new EMG harness and pickups
New gear day...love me some shimmer!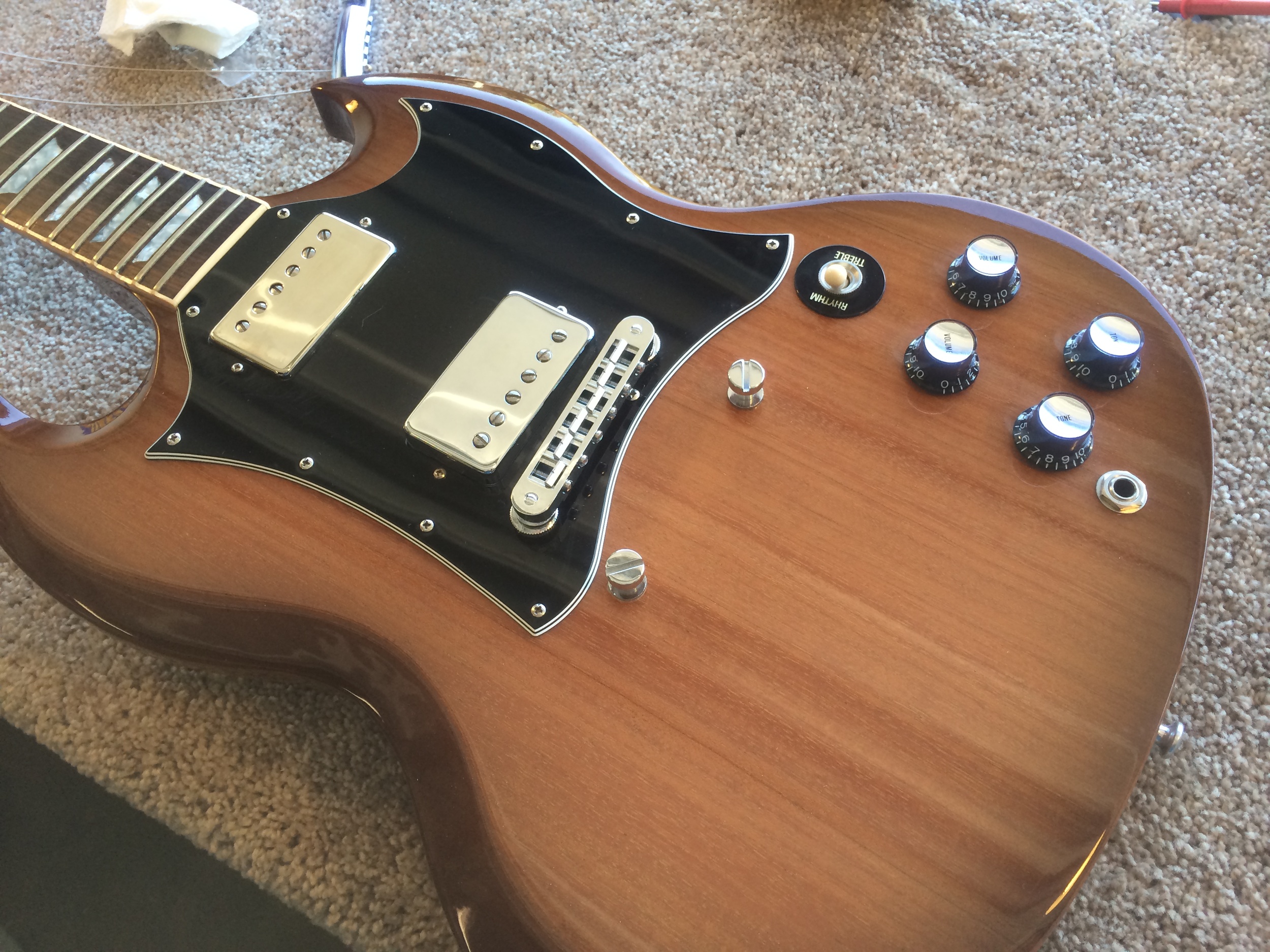 Foxy grain on this Mahogany SG!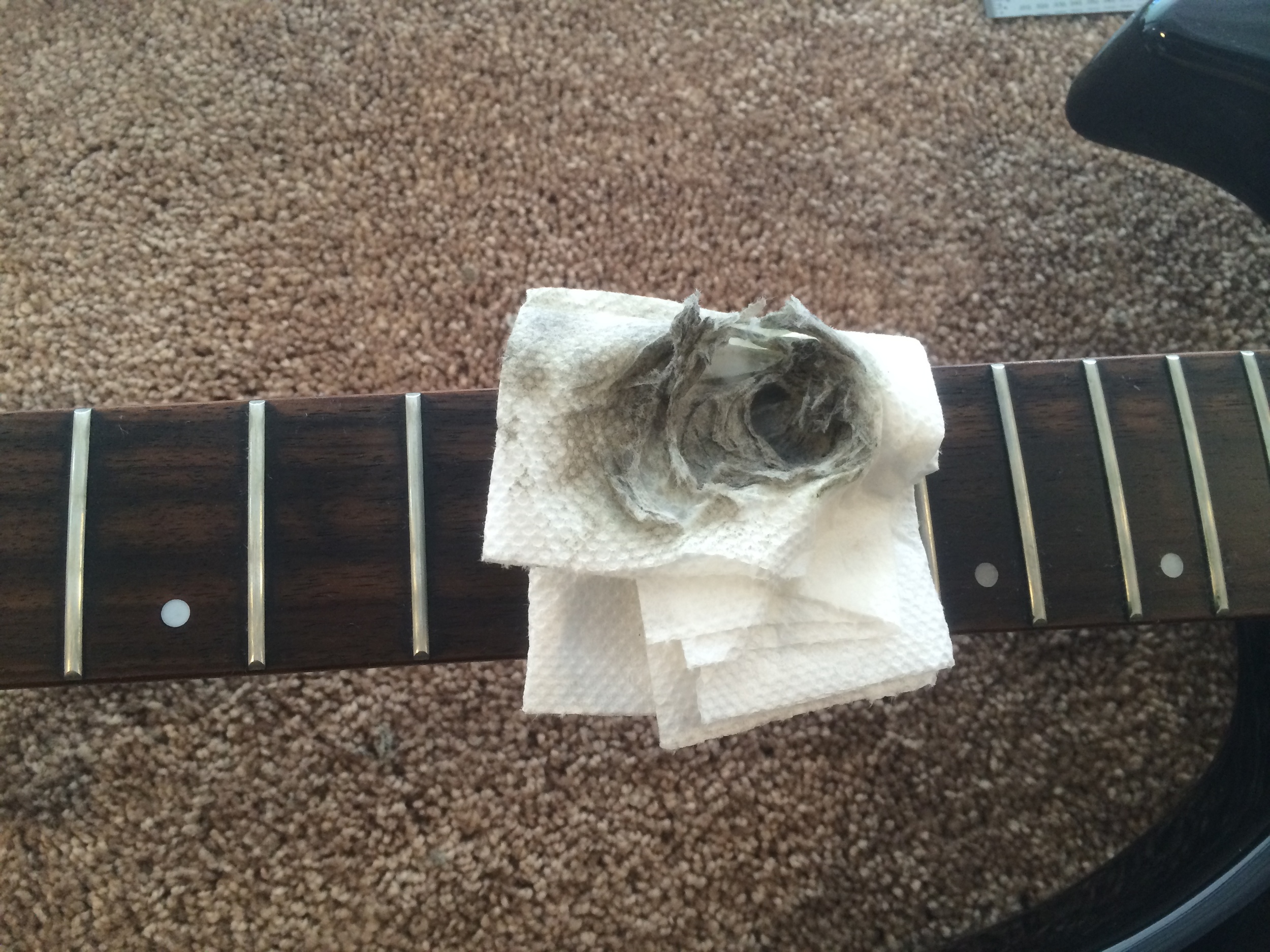 Gotta keep that fingerboard clean and conditioned!
This board to a spill...was suprised to see the dovetails come loose
Sea foam green Baja Tele...sounds killer with it's matching Fender SuperSonic!
K&K pure mini install...love these pickups!
'52 Tele with mini humbucker
Banjo + 6 strings = Banjitar
"Aged Ivory" Nut Fabrication
ES-125 that was found in a trash can and restored!
Swapping out stock pickups with new handwound Novaks!
Mastery Bridge...a must have for any Jazzmaster!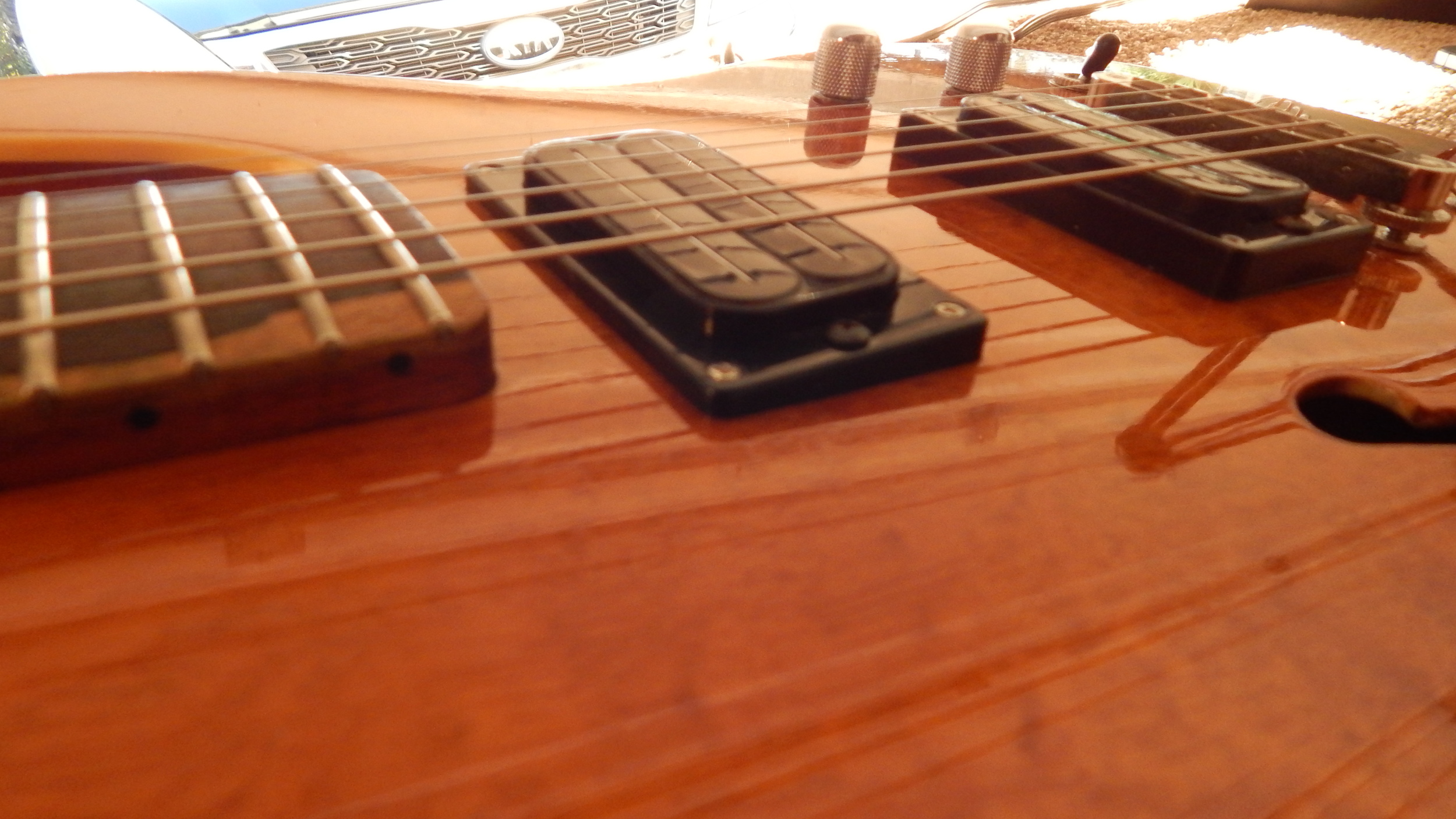 Beautiful Tele Thinline...locally built and locally played!
Bone Nut Fab on an American Series Breedlove...
Best Breedlove I've ever played and worked on